Welcome to the official
Pandemia website.
PANDEMIA – a death metal band from the Czech Republic established in 1995
Pandemia has released 5 full-length albums, produced by legends such as Waldemar Soychta and Andy Classen
The band has played over 600 live shows in more than 30 countries of The World, including Europe, South and Central America. Shows included support for bands such as Death, Morbid Angel, Bolt Thrower, Vader, Behemoth, Kreator, Six Feet Under and Incantation amongst many.
The band's original guitarist Alex returns to the lineup this year and new music is coming out soon.
Pandemia also celebrates the the 20th anniversary of the release of their Personal Demon album, coming out on vinyl for the very first time this summer.
The band plans to play live with an old school set of songs from the first three albums.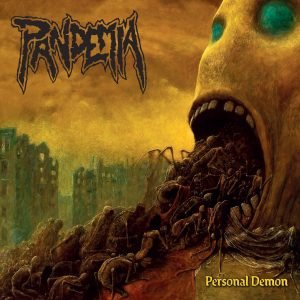 Personal Demon on LP!
The band's viciously attacking 9 songs originally released in 2002 are making a comeback to celebrate the album's two-decade anniversary. Including a previously unreleased bonus track!
For the first time ever this cult death metal album is being released on vinyl.